By Holly
When you are pregnant you are filled with so much information about your changing body, the little person growing inside you and of course, the looming birth. Midwifes, doctors, NCT courses, bloggers, friends… you could literally spend the whole 9 months educating yourself about pregnancy and child rearing.
Last July I skipped to hospital (scheduled c-section due to my kidney transplant being in my tummy) to have Scout thinking I knew EVERYTHING there was about my daughter's upcoming birth. I had packed a hospital bag with literally everything you could think of in it. I was totally ready to let my baby crawl up my tummy to my breast (did anyone's child actually do this!?) and had my leaflet all ready containing my post c-section exercises.
The c-section went well (as 'well' as someone effing up your epidural, hitting a nerve and then proceeding to play Pokemon Go whilst you were being cut open can go…) and I was completely in love with tiny 5'lb11 baby Scout. What happened next I didn't expect though…
Hopefully these tips will prepare you for the things no one ever tells you about having a baby. I mean, one could argue that ignorance is bliss but if you're like me it's good to have a heads up on things…
The First Period – my period didn't kick in for about 3 months after I gave birth (after I stopped breastfeeding) and having been a trouble free period type of gal before I was not prepared for the Niagara falls type of flood that happened. Not only this my PMT is awful and for at least a week every month I am a complete dick much to Kate's delight. After talking to other Mums I found that this was quite normal. Who knew?!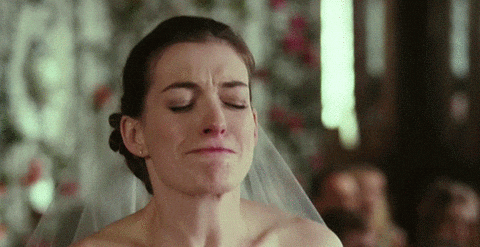 Complications – Think this is quite a rare one but as I'm sure we all know when pregnant our organs are all squashed up in to our rib cages to make room for the new boy or girl. Then when you have the baby they all come back down and move in to their proper spaces again…. only this didn't happen. My diaphragm decided to not move back down at all so I was stuck with bloody awful shoulder pain and was out of breath as I only had 50% lung capacity. The Doctors were stumped and just gave me painkillers which barely helped. In the end I needed a few sessions of acupuncture which fixed the problem. I'm sure this risk is all in the small print somewhere we you sign consent to have the CS, I just didn't expect it to happen.
The Big Cry. I was warned in my NCT class that during the days when the milk comes in (around day 3 – 5) that my hormones would go a bit cray and I might get a little emotional. A LITTLE??? I was in floods of tears for about 5 days about everything and nothing. I banned all visitors as I couldn't bear to just cry in front of them and howled as I held my precious little baby. I saw the health visitor who assured me this was entirely normal and that it would just go away as fast as it came. And it did.
The Fear. Scout was born a couple of weeks after the Brexit vote and as soon as I brought her home I suddenly realised what an unsafe, dangerous horrible world I'd brought her into. I couldn't imagine ever leaving her side and cried to Kate about what we would do when she became a teenager and on earth would I let her cross the road alone? Crazy Mama.
Skintag City – I've spoken to other Mums about this and apparently it's a 'thing' but I've never heard about it from a health advisor or in print. During pregnancy I got loads of little skin tags – mainly on my chest. It was really weird and I had to stop myself from wanting to pull them off. After I had Scout they all disappeared almost at once…why?!
Weight estimates on scans can be bullshit –  If having a late pregnancy scan (ie. anything from 34+ weeks) the ultra sound technicians often can estimate how much the baby weighs at this point. Now some hospitals have actually banned this completely as some women have got so worked up that they are going to have their vagina ripped open by the world's biggest baby that they've decided it's best not to say. My hospital do however give you this info and thought that Scout would be pretty large – in the 90th percentile – I mean, I definitely had the bump size to match this. But obviously they were totally wrong – as they have been for many of my friends so take it with a pinch of salt if you get told a weight.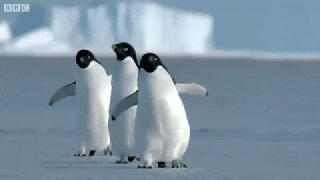 The Big Bleed – no one warned me that when I stood up from c-section – once I could feel my legs obviously that so much blood would pore out of me that the whole floor would be covered, as was I and Kate. I mean, it totally makes sense but would have been nice to know and would have stopped us skating around in it…
I would love to hear about any of your experiences of post pregnancy stories that you think other Mama's might benefit from knowing. Leave me a comment and I'll add it to the ever growing list.